add to favorites
add to wish list
They Say...
The Kraken Tank By Vicious Ant is an amazing piece of engineering, made from 304 grade steel and quartz. This is the absolute final word in luxury vaping.
I will not be stocking the hybrid itself, only the tank, price is for tank with 510 connection only.
The Kraken is very excited to have partnered up with Vicious Ant Precision Engineering & Research to bring his namesake hybrid to the UK ecig market!
Build quality ( 10.5 )
Ease of setup ( 9.5 )
Performance ( 10.5 )
Price ( 8.5 )
Availability ( 9.5 )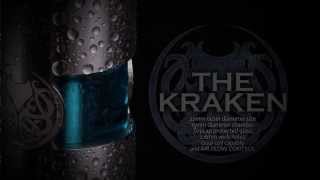 Date posted:
They say
They bought it from
Paid
Their setup

 

Device information

Made by
Vicious Ant
Atomiser type
Genesis
Tank Type
Quartz
Wick
Mesh
Aimed at
Experienced Vaper
ONLY LOGGED IN MEMBERS MAY WRITE REVIEWS
Click one of the buttons below to log in or register and leave a review.