add to favorites
add to wish list
They Say...
Purple Orchid ePipe homemade by Limelight Mechanics
Specification:
Type:
Mechanical Battery MOD
Battery: 18350 Flattop/With Nipple
(recommended IMR batteries)
Body:
Material: Nutwood
Finish: Natural Wax or Glossy lacquer or Matt lacquer
Connector
Material: Aluminum Alloy
Thread: 510 adjustable plus pin
Diameter: 14mm
Finish: Polished/Scratched
Switch:
Material: Aluminium Alloy
Movement: 0.5mm
Thread: Custom
Finish: Polished/Scratched
Pipe is sent to the consumer packages with the selected tip in your pipe.
Package does not include battery or charger.
When you ePipe is ready for shipping we will contact you via eMail and give you payment details.
Time to send a maximum of 3 weeks
Build quality ( 0 )
Ease of use ( 0 )
Performance ( 0 )
Price ( 0 )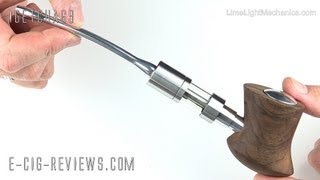 Date posted:
They say
They bought it from
Paid
Their setup

 

Device information

Made by
Limelight Mechanics
Type
Original
Mod type
Mechanical epipe
Battery type
18350
Aimed at
Connoisseur
No ratings yet, be the first to review this mod
ONLY LOGGED IN MEMBERS MAY WRITE REVIEWS
Click one of the buttons below to log in or register and leave a review.