add to favorites
add to wish list
They Say...
Designed in the UK and Manufactured to exacting standards, the SD is a high performance big battery device. The MK I was possibly the first 'mod' that crossed over to the commercial market from simply being a modification of an already existing base unit.
The MK II is a slightly different offering than the original MK I but in essence it shares the same ergonic design, button on the bottom with a large battery, around 900 mAh which is up to 5 times the capactiy of a standard 901 battery. What this means is that it will last longer between charges and feel great in the hand, it's also cheaper to run in the long term due to the low cost of batteries.
Fitted with a 901 class connection, suitable for DSE 901, DSE 905 and RN 4075 atomizers.
Build quality ( 0 )
Ease of use ( 0 )
Performance ( 0 )
Price ( 0 )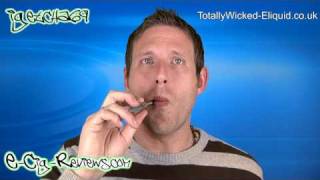 Date posted:
They say
They bought it from
Paid
Their setup

 

Device information

Made by
Cavecom
Type
Original
Mod type
Regulated
Battery type
16340
Aimed at
New Vaper / Regular Vaper
No ratings yet, be the first to review this mod
ONLY LOGGED IN MEMBERS MAY WRITE REVIEWS
Click one of the buttons below to log in or register and leave a review.