A New Pair For Cloud Chasers-300W SMOK T-PRIV 3 Kit+VGOD Apple Bomb
---
Recently I've grown to like vaping with high-power kits. I enjoy the massive clouds and intense throat hits they bring. Today I'll share a 300W monster with you. And I also found a VGOD juice which worked very well on it.
The 300W monster is the SMOK T PRIV 3 Kit. It delivers the next rendition of high-caliber vape systems, combining the highly advanced and powerful T-PRIV 3 Mod to be paired with the TFV12 Prince Sub-Ohm Tank that has taken the industry by storm. Exceptionally crafted with the futuristic design inspirations of the original T-Priv, the T-PRIV 3 Box Mod implements an elliptical form to the unique hardshell with edgy cutouts that work in synergy with the 9-Color LED strips. Powered by triple high amperage 18650 batteries (sold separately), the T-PRIV V3 utilizes the latest vaulted chipset from SMOKTech with a 300W maximum output alongside comprehensive temperature control suite.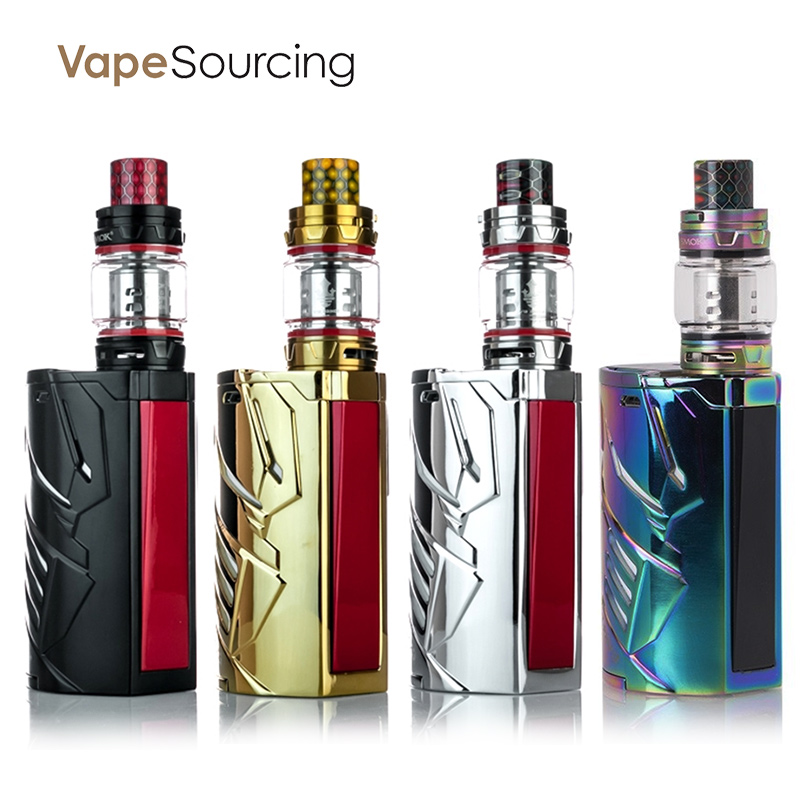 The control interface features a top-positioned 0.96 Inch OLED matrix, providing essential information in a highly visible array with two adjustment buttons positioned at the side of the device. Each kit is paired with the new SMOK TFV12 Prince Tank, presenting a maximum capacity of 8 milliliters, new button-lock hinged top-fill, smooth dual bottom airflow control, and the versatile TFV12 Prince Coil System. he TFV12 Prince integrates a brand-new coil family, headlined with the 0.12ohm V12 Prince-T10 labeled as Decuple Coils with five cylinders design in a vertical orientation capable of firing up to 120W. Each kit also comes with a 0.4ohm V12 Prince-Q4 Quadruple Coil with a wattage range of 40 to 100W.
Then is the VGOD Apple Bomb E juice. Its VG/PG ratio of 70/30 is very suitable for high-power kits. Strolling along green grassy rolling hills overlooking the coast, you come upon a lone tree and find solace in its shade. It is a perfect time for a refreshingly juicy and crisp Granny Apple. You take a rip off Apple Bomb and it instantly detonates notes of a mesmerizing juicy apple at the fore of the hit. Throughout the pull, you taste a momentary rich sour tartness that bursts through to a captivating savorous candied apple sweetness on the exhale. After a few hits of Apple Bomb, you're erupting with energy and ready to blaze your trail once again!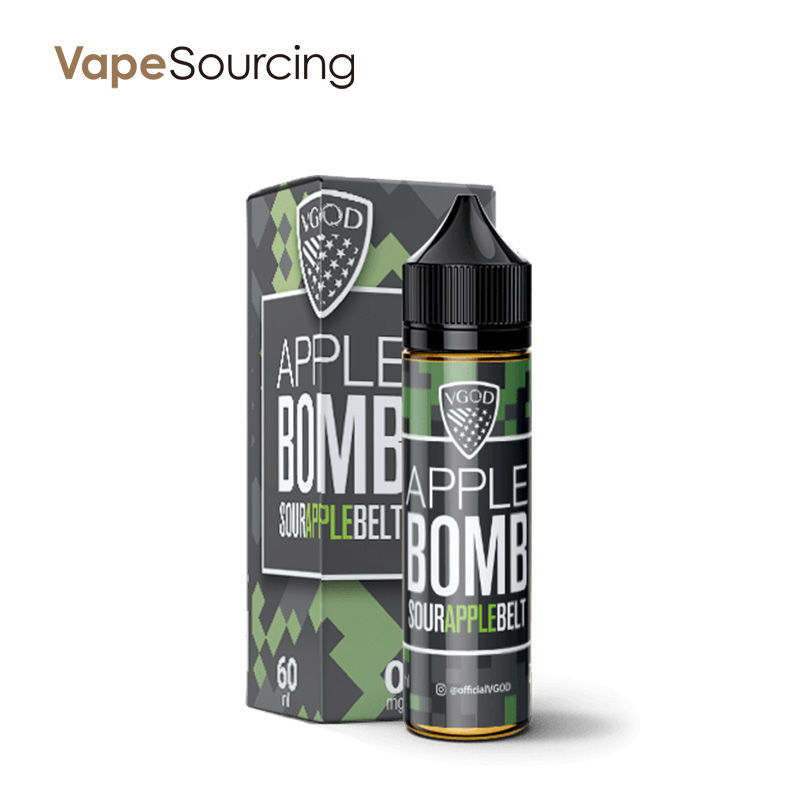 Related blog: DIY A Full Kit With Kennedy Vindicator Mech Mod Clone And Hellvape HellBeast Tank