VGOD STIG Disposable Pod VS RELX Starter Kit
---
Recently I found two decent disposable pod system devices. We all know that disposable devices are very convenient to use, so let me share them to you in the following.
We first look at the VGOD STIG Disposable Pod which features an incredibly small and compact design about the size of a small lighter. It requires no maintenance due to it's simple and disposable nature. Owing to the draw activated design, it features no buttons but fires automatically when you put the mouthpiece in mouth and inhale. Meanwhile, the STIG features a non-refillable 1.2ml capacity design which is equivalent to approximately 270 puffs per device.

Then is the RELX Starter Kit which is a stick design but super sleek and super lightweight. It is just 25g with the pod (full of e-liquid) attached, you can barely tell it's there. Add to this the automatic function (no buttons, just inhale), any smoker could pick this up and be vaping in minutes. The only feature that breaks the sleek lines of the body is the battery indicator light in the form of a small drip on the front, below this we have subtle RELX branding at the base.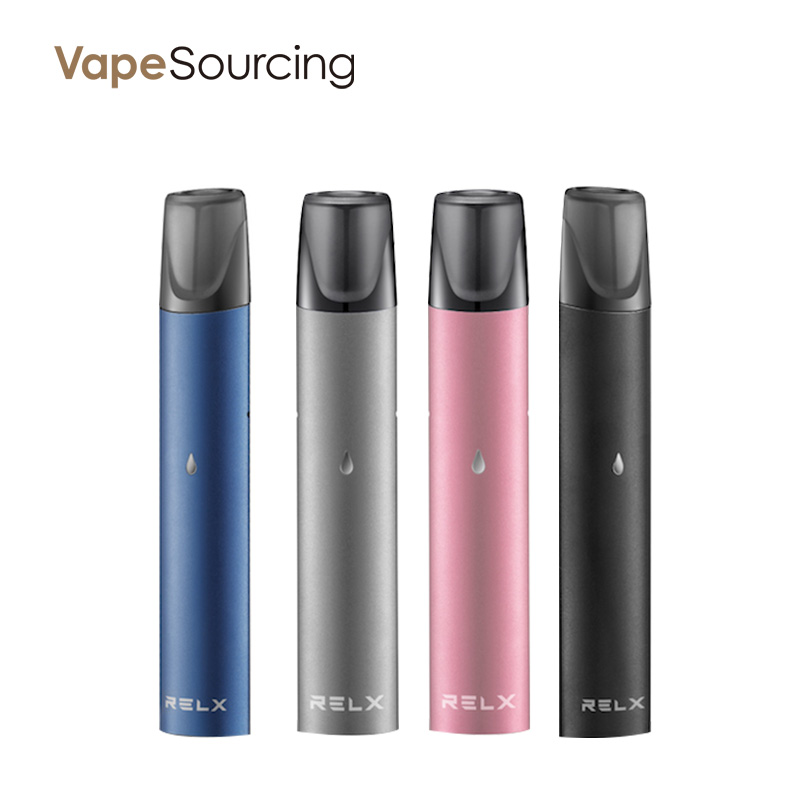 As for the pre-filled pod, it features a ceramic coil and nicotine salts, with the latter helping deliver nicotine into your system more effectively than standard, freebase e-liquid. Nic salts also provide a smoother vape for their nicotine contents compared to PG/VG based e-liquids.
Related blog: 2mL THC Tauren Solo RDA Preview-The Upgrade Of THC Tauren